Surfing in Mentawai is a dream come true for most surfers. The crystal-clear waters, consistent swell, and world-class breaks make it a sought-after destination for surfers from across the globe.
For surfers, before we have even begun to think about getting here, what hotel in Padang, how many boardies or bikinins to pack, the question we are all asking is; What boards should I pack?
While in a dream world, we would teleport our container filled with every size and shape, the reality is that normally we are traveling with 1, 2 or maybe 3 boards.
So which boards should you pack for Mentawai? Here's our guide to help you choose the ideal quiver for your surf trip to Mentawai.
Research the Waves
Before packing your surfboard quiver, familiarize yourself with the waves of Mentawai. The region boasts a variety of breaks, ranging from powerful reef breaks to mellow point breaks. Knowing the types of waves you will be surfing and their specific characteristics will help you choose the right boards for your trip.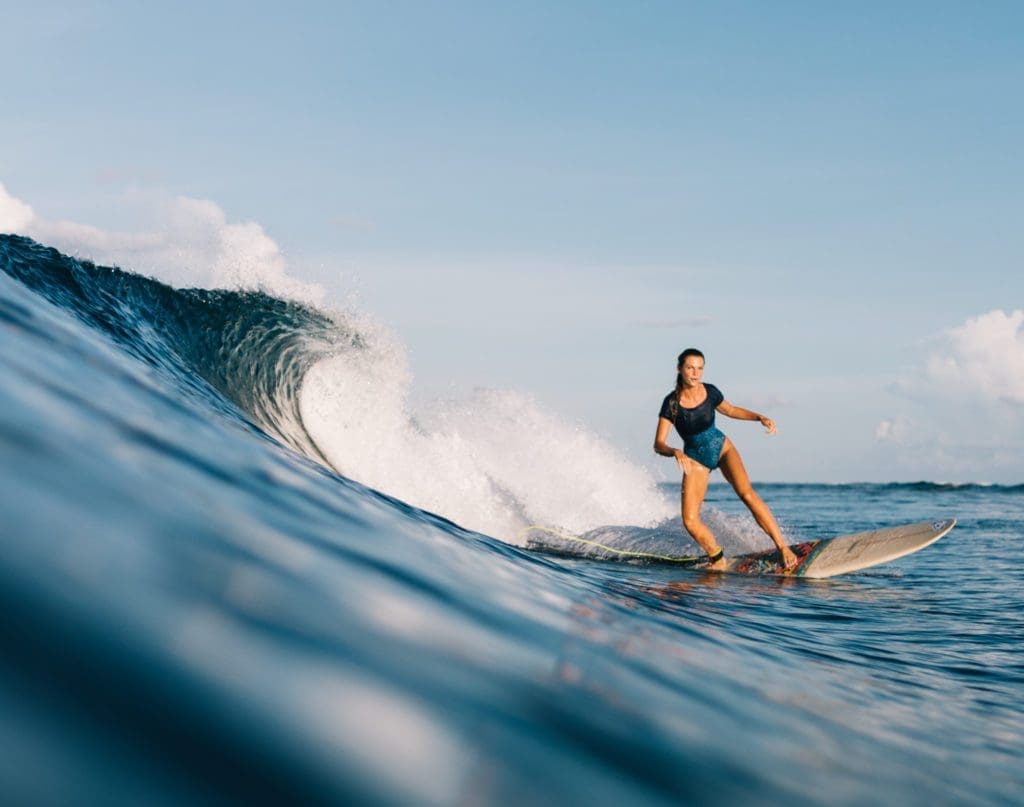 If you are planning to spend your time at some of the more mellow spots like Burger World, or Beng Bengs then your everyday shortboards and funboards will be perfect.
If you plan to surf solid Greenbush or big Hollow Trees, then you are going to want to be packing that demon slayer step-up you've been hanging on the wall for the last few years. 
At Villa Onu we have arguably the crown jewel of Mentawai surf on our doorstep, Lances Right (Hollow Trees) and a bunch of world-class waves within a short trip. With everything from barrels to mellow points. We have gone into some detail about our favorite local spots here. 
Assess Your Skill Level
Your surfboard selection should align with your skill level. Be honest about your abilities to ensure you choose boards that match your level. There is absolutely no point packing a 6'0 knife if you normally ride a 6'6 egg at home, and if you aren't hunting 6ft plus, you don't need that step-up.
Beginner Surfers: Choose larger, more stable boards that offer better stability and buoyancy, making it easier to catch waves and improve your skills.
Intermediate to Advanced Surfers: Opt for a mix of boards that suit different wave conditions and your preferred style of surfing, whether it's high-performance shortboarding or more chilled longboarding.
Consider Wave Size and Conditions
Mentawai is world famous for its waves, with everything from shoulder-high perfection to overhead bombs at famous spots like Hollow Trees. Your quiver should give you some options for boards that handle different wave heights and conditions. 
Check the forecast ahead of your trip and pack boards that suit the conditions you will be expecting.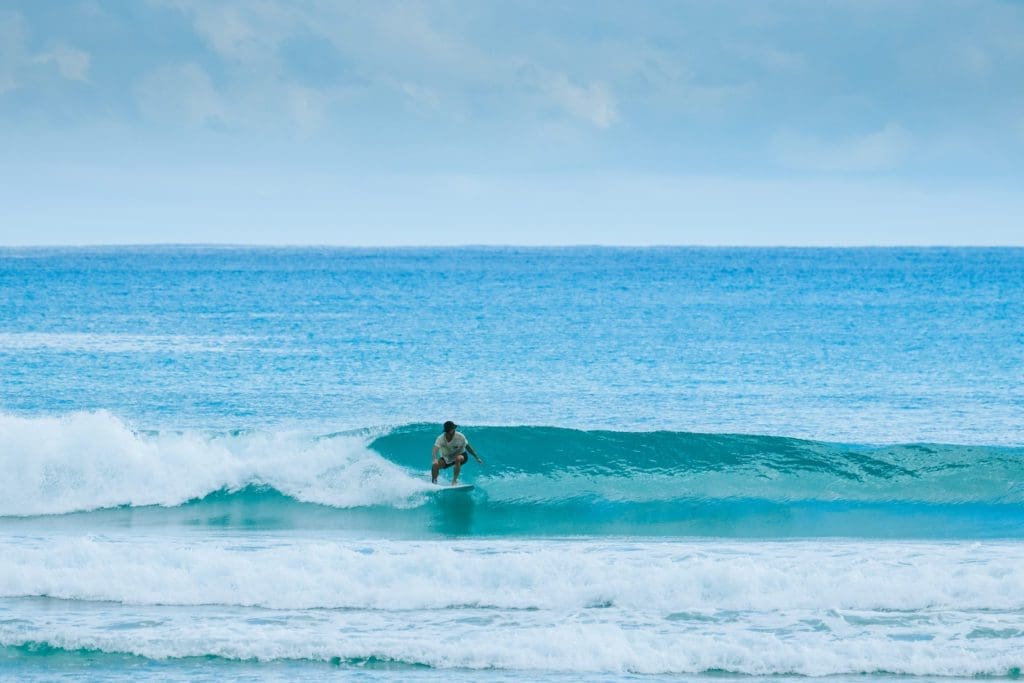 Small Waves (2-4ft): Ideal for a fish, or a funboard that provides speed and maneuverability in smaller, less powerful waves.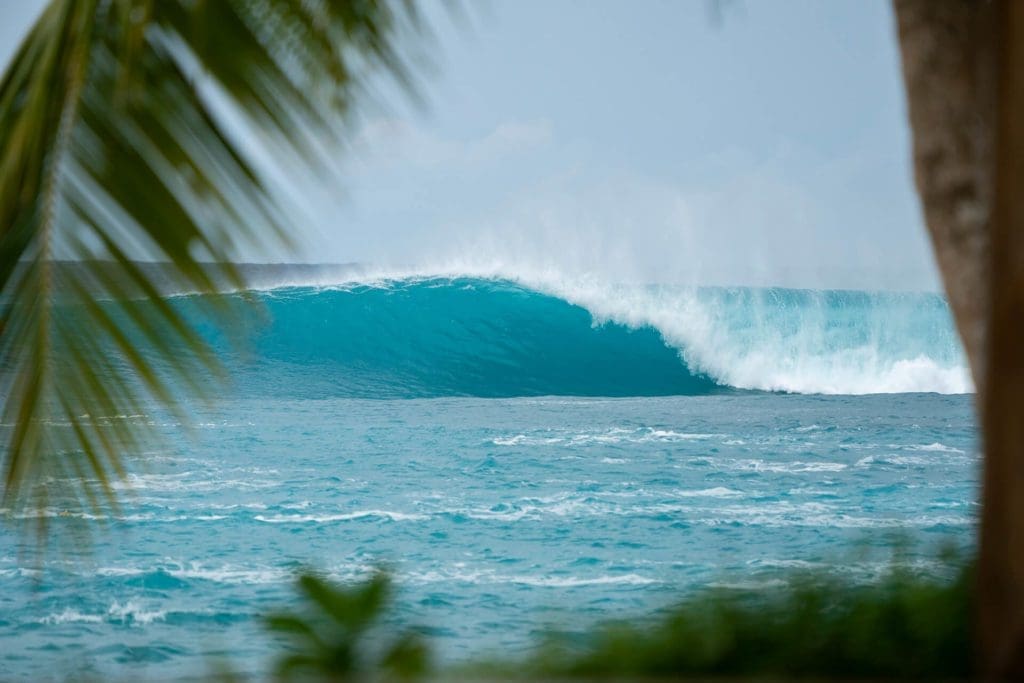 Medium Waves (4-6ft): Include a versatile shortboard in your quiver that allows for sharper turns, more maneuverability and hold in the pocket.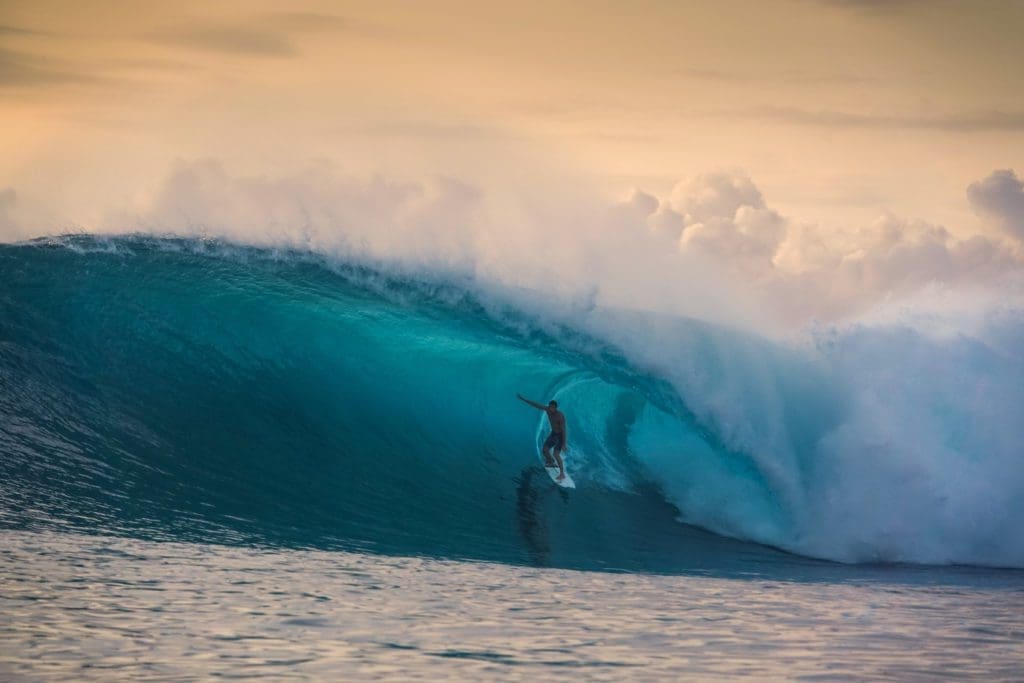 Large Waves (6ft+): Pack a step-up board for that extra paddle speed and for hold on more critical sections and in the barrel.
If you aren't interested in overhead surf, then just bring the boards suitable for the waves you want to surf. If it gets massive during your trip, we have plenty of options where we can go and find something smaller.
While you can get any conditions at any point through the year, the season here in Mentwawai is broken into 2 main season; Peak and shoulder season. Check our season guide for a bit more about what you can expect on your trip.
Diversify Your Quiver
When traveling, try to mix up your bag a bit. You want to cover as wide a range of conditions as possible with just 2 or 3 boards.
If you only have space for one board, pack your standard go-to based on the conditions forecast for your trip and the kind of waves you want to surf. For most of us who aren't chasing double overhead BankVaults your standard shortboard will cover most days.
If you have space for a few boards, consider a mix of:
Shortboard: A versatile high-performance board for fast and responsive surfing.
Funboard/Fish: Ideal for smaller waves and providing speed and agility.
Twin Fins: Who doesn't love a twin fin.
Step-Ups: For when the waves get solid, the extra hold, and speed will help you get in, and out the bombs.
Consider Travel Logistics
While it would be nice to be like the pros and arrive to a destination to find 20 fresh sticks waiting for us from the shaper, the reality for most of us, we have to carry them and we don't get 20 freshies for our trips. So unfortunately we have to factor in the logistics of traveling to Mentawai.
Check with your airline to understand baggage limitations and costs associated with transporting multiple surfboards. Sometimes you are forced to choose boards that allow you to stay within weight and size restrictions.
We have gone into some detail on surfboard limitations and fees on Indonesian airlines in our traveling to Mentawai from Bali article, here. 
Ask people
If you're uncertain about the ideal quiver for your Mentawai surf trip, reach out to people who have been to Mentawai or ask at your local surf shops. They can provide valuable insights based on their experience and knowledge of the region.
If you are treating yourself to a special new custom for your trip, your shaper will be the best person to ask. Good chance they have been to Mentawai or parts of Indonesia and know about the type of waves. If you are honest with them about your ability, you can really nail down the perfect board for you.
What we are riding
We are blessed to call Mentawai our home and to surf throughout the year, from the shoulder-high fun days through to challenging big days. Obviously, the equipment we choose differs depending on the size and quality of the swell, but there is always that one special board we turn to day after day. 
So we asked our team, If you were coming to Mentawai and could only bring one board with you and based on what you ride on the day to day here. What is your choice going to be?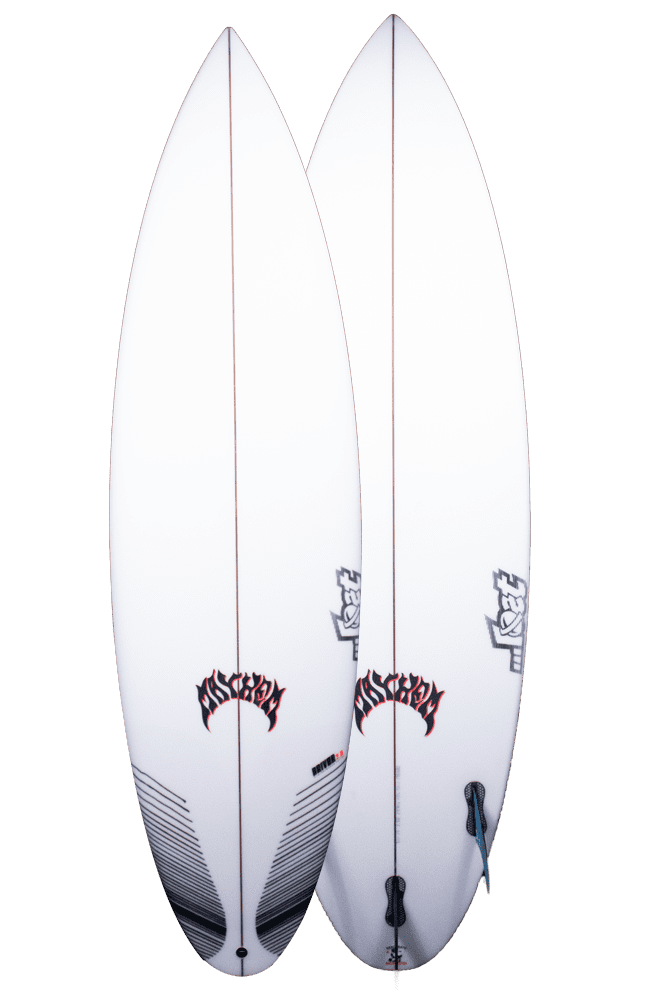 Dimitri – Head Surf Coach 
176 cm. 70 kg.
Board of choice?
5'10 x 18.75 x 2.35 – 26.95L Driver 2.0 by Mayhem
Why?
If I were to travel to the Mentawai and could only bring one surfboard, I would pack my 5'10 Driver 2.0 round tail. It's the kind of everyday surfboard that you can trust in both small and bigger waves. A board that can handle the bottom of a 5-foot wave and generate enough speed on a 1-foot wave. So it really has me covered for your average day-to-day conditions in Mentawai.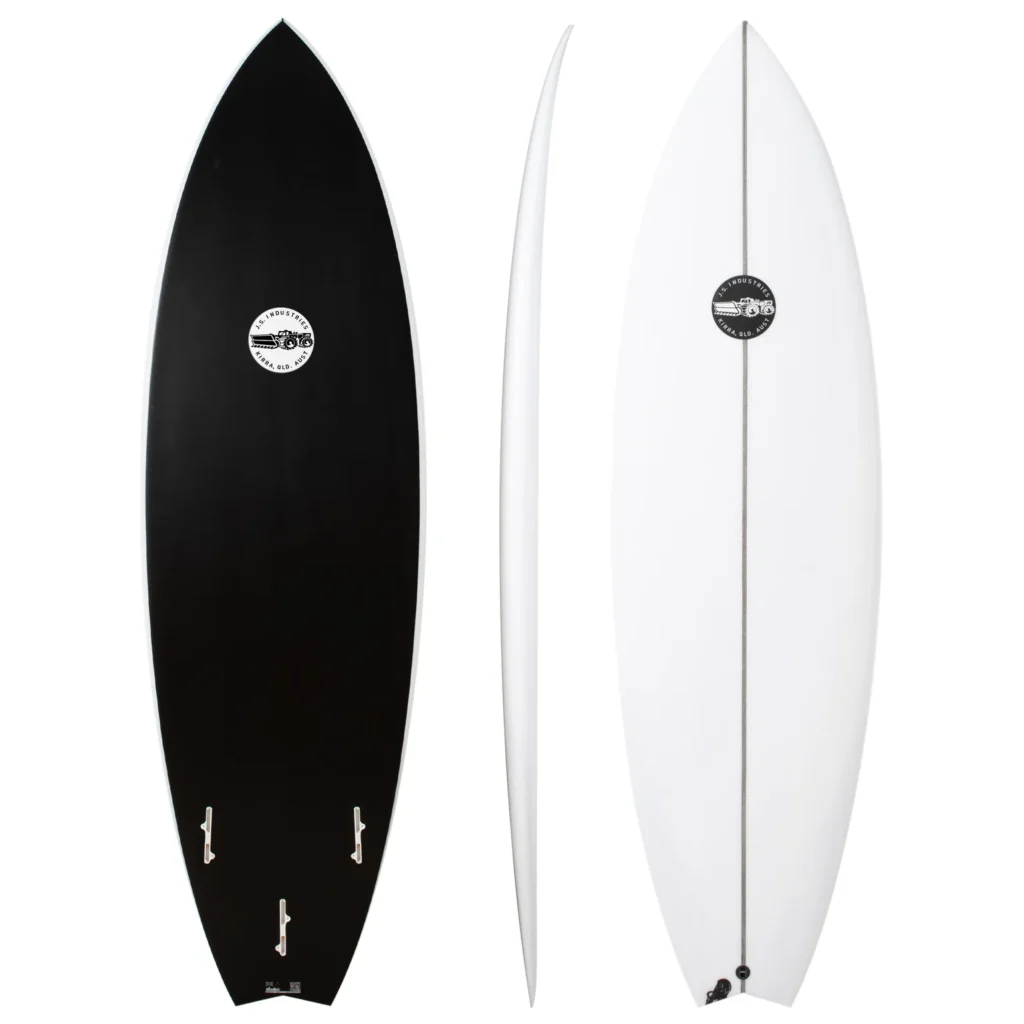 Fede – Head Host
165 cm. 54 kg.
Board of choice?
5'8″ x 19 3/8″ x 2 5/8″ – 29.6L. JS Black Baron 2.1
Why?
I always find myself picking my 5,8 Black Baron 2.1! I love having a little bit of volume so is easier for me to paddle ❤️And the ability to swap between twin + trailer and a thruster setup gives me the confidence to surf any kind of waves even if it gets a little bigger. If I was coming here and could only bring one board, it would probably be this one.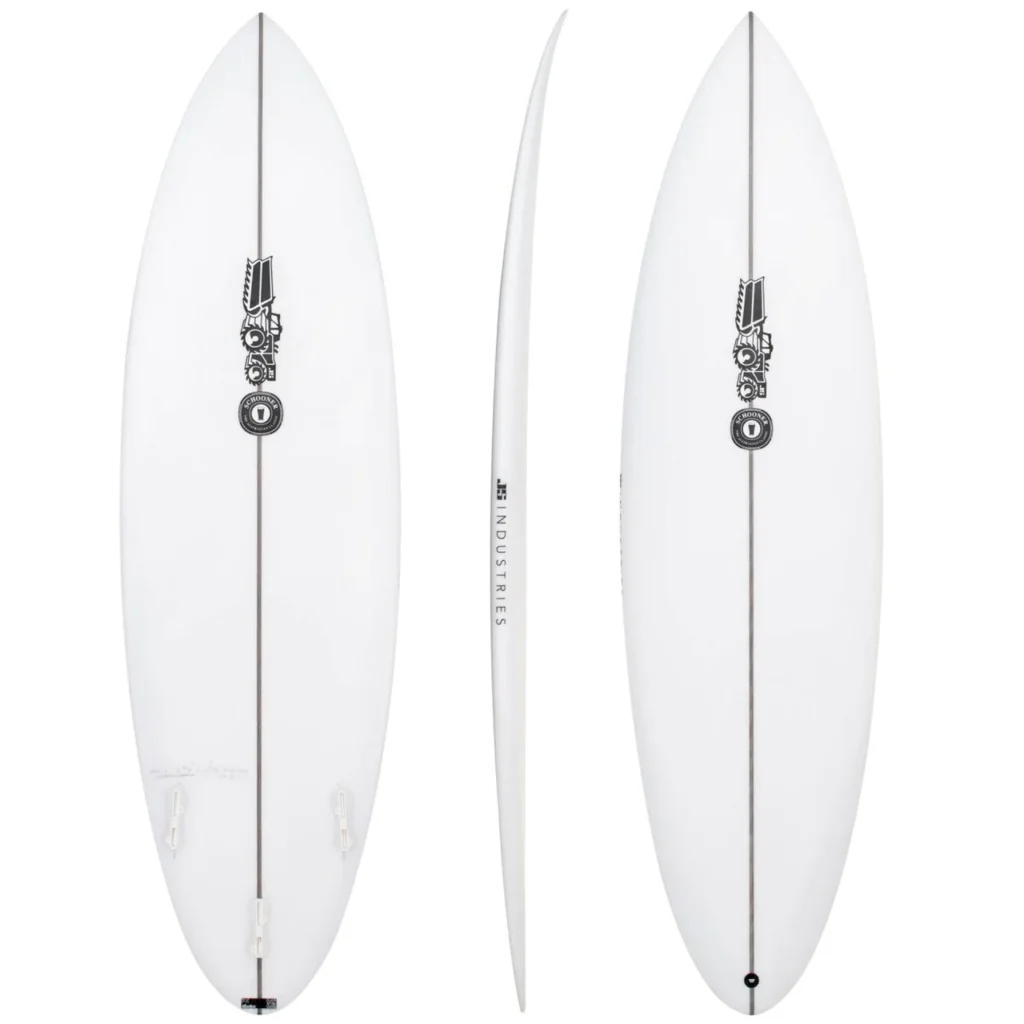 Vincent – Co-owner
177 cm. 74 kg
Board of choice?
5'11 x 19 x 2 ½ – 30L JS Schooner
Why?
You would have to hold me at knifepoint to force me to only pack one board in my bag for a trip to Mentawai. (Note: When I asked Vincent to let me know what his one board would be, he sent me 5!) But if you did it would have to be my 5'11 JS Scooner. It's a bit of a short board on steroids and I love this board because it can handle overhead waves and still be fun for turns on smaller days.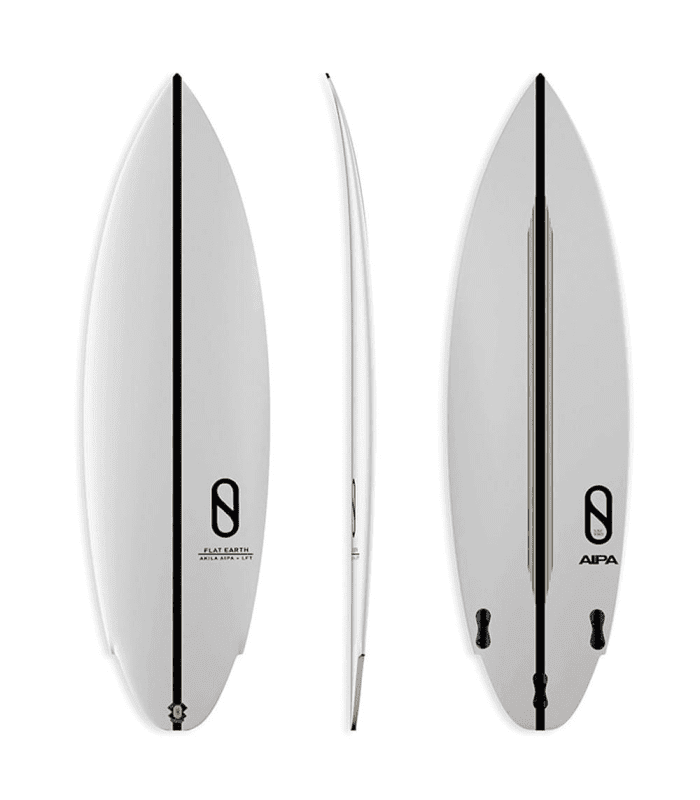 Fern Colab – Marketing 
191cm. 105kgs
Board of choice:
5'11" X 20 1/4″ X 2 3/4″ – 34.2L Slater Designs x Akila Aipa LFT Flat Earth
Why?
Well if Slater had anything to do with it, then it's probably good right? From knee high to overhead this thing rips. It holds really well in the pocket, generates loads of speed and still has that nice loose twin-fin feeling when you put some weight into your hacks. If I could only pack one board for my trip, it would be this cause it would cover me in everything from 1ft to 6ft (or more if I had the ****), it's such a fun board to ride and the LFT construction is really strong and ding resistant. Less time fixing dings, more time surfing. I ride mine with MR twin plus trailer from FCS.
Final Thoughts
At the end of the day, board selection is a very personal thing. What works for one person doesn't always work for another, so the best advice is to trust your gut. Pulling up to pumping waves with a brand new board you got cause someone told you to, and wishing you had your yellowed, tried and tested, old faithful with you sucks.
Mentawai has so many waves that break in all kinds of conditions. So no matter what you prefer to ride and where you are ability-wise, there is a wave for you and what ever stick you bring.